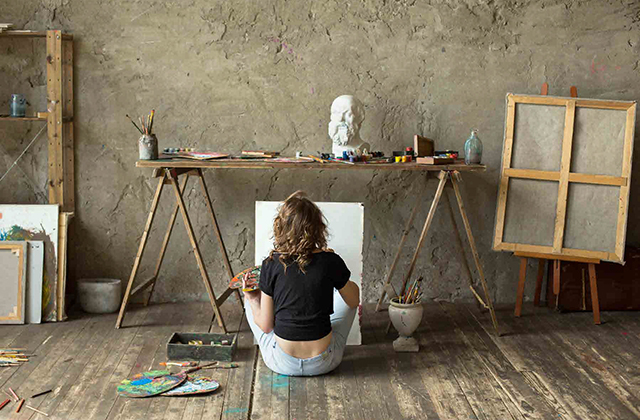 Prior to becoming a lecturer at Raffles, Barry graduated with a bachelor's degree in animation and worked at Lucasfilm Singapore for six years. Projects he was involved in include: the TV series "Star Wars – Clone Wars", "Transformers", "Rango", and "Avengers". A preliminary version of a film, produced by shooting successive sections of an animatics artist Sydney and adding a soundtrack.
When asked about his opinion regarding where professional animators find fulfillment from, he said: "Sometimes, it's the projects you want to work with. Like how one of my biggest fulfillments was to work on Avengers, even though I didn't do a very big part, I still managed to work a little on my dream project. When we reach a certain level, we tend to chase dream projects – stuff we want to work on instead of just anything."
Barry teaches "Understanding Acting" in his animation class. In his module, students learn the importance of animating a character's behavior. By understanding acting, an animator will be able to weave convincing stories and allow viewers to relate to 2D or 3D characters.
He shared with us about life as a professional animator, and what you can expect as his student in Raffles Singapore:
1. As an animator, how do you go about searching for inspiration? Do you need it?
Yes, of course! It is quite creatively tiring to do it every day. As a student, you'll never think it'd get tiring because it's one thing you wanted to do. When I was a student, it didn't really cross my mind that inspiration would be hard to find. But actually, after working daily, you'll get creatively drained.
You have to find inspiration somewhere so it is nice to see that inspiration come from work and peers. Sometimes students' works are not just inspirational, it's a kick in the behind to remind us that there will always be someone who is better. And that we should be pushing for continual improvement.
To me, inspiration comes mainly from the industry itself. Because movies keep breaking new grounds, keep getting better, and getting more beautiful too…
2. How long does it take to animate something?
It can take anywhere from one day to two months, depending on circumstances.
3. When working in a professional environment, do you do create works alone? Or do you have a team?
The way the industry works is, if it has anything to do with animation, I'll do the work. Obviously other parts of the work like lighting and modelling is done by somebody else. So for one scene alone, the pipeline can take about a month to half a year to finish because of the various departments.
4. What do you think makes people interested in working in animation?
I'd say it's an art form. It brings out the imagination of people. Because a lot of animations cater to kids, a lot of us have been bombarded with animation since young – especially the next generation, who will be bombarded with even more cartoons. These people tend to get inspired from them. Some continue believing in animations and cartoons, and bring it on to their adult lives and want to be in this field.
So I see that this is what gets people interested – an interest from watching movies since young – like Disney cartoons.
5. Is that the reason why you chose to work in animation?
Yes! That's true. I must say it's because of the amazing cartoons as well. But I think it's also because of making movies? I think making movies are cool because I always loved movies, story-telling and stuff like that.
It is very close to acting, but I would say that because I can't act, I'm afraid of being in front of a camera, so I go behind the camera and act by animating characters – same concept – just different way of approaching.
6. After your experience as a commercial-level animator, what do you like best about the field?
I think it's the acting bit of it. There is an element of acting in animation when you animate models like puppets. It's best when you actually get inspired and share it with animators or students who are studying the subject.
It's cooler when you see great stuff out there done by people you know. You can actually talk to them and tell them "Hey, what you did was cool!" and discuss about it. They don't become stand-offish once they become famous – they're still friends.
7. What kind of software do professional animators out there use that students at Raffles learn to use too?
We use Maya. And it is the most pre-dominant software at the moment.
8. Is Adobe's Creative Suite frequently used in the animation field?
Adobe is still used, but for varying types of things. It is not the primary software used, but it is used for smaller functions like cloning or brushing. But it is only used in a specific area of the pipeline, like background painting, where they paint the background for a scene. So they should really use Adobe for that, and that's the only part.
9. What else do they learn in your class?
I teach mainly about acting. It's an advanced skill to understand and be aware of how people act. So we watch films, and I break it down for them to understand.
Although understanding is one thing, application is another. Actors in real life have it easier – they have their bodies and they have been living in them for their whole lives. But as an animator, what they have are software skills. Creating a good animation is about training your software skills to blend well with acting.
Acting is mostly about psychology or physical awareness, I even get students to get up and do some physical acting and exercises like what actors do.
10. For the benefit of students who are interested in studying animation, could you tell us what potential animators should look out for when picking their animation course ?
Good courses focus on getting your work up and they want you to have a good portfolio. At the end of the day, the student needs to be able to produce something. Other than having software knowledge and design skills, you need to graduate with a good portfolio and demonstrate that you can reproduce that quality consistently.
11. What are some challenges that students should prepare for before they sign up for a diploma in animation?
I think they should be expecting to work very hard. Because this industry is really about personal determination, it requires a lot of hard work to get there, especially if you don't have basic training.
It won't be as easy as other university courses, it will be taxing. Be ready when you want to do this – it is really passion-driven. Practice requires a lot of hard work.
12. If a student wants to get a laptop for animation classes, would you recommend a Mac or a PC? Why?
Actually, I have no preference. It is not a major problem. There is no fixed standard in the industry itself. The good ones actually use Linux because it is easy to customise. Both Mac and PC work fine because they have the suites necessary to execute works needed.
13. How do fresh graduates go about looking for an animation job in Singapore – or abroad?
Students will need to know who is hiring and the positions available. Secondly, they should know the skills that the companies are looking for so that they could cater their portfolio to match their needs.
Donald, International Admissions Director of Raffles Education Corporation, a leading education provider in Asia Pacific operating 33 colleges across 30 cities in 13 countries (Malaysia, Singapore, Thailand, New Zealand, Australia, Mongolia, Bangladesh, India, China, Hong Kong, Cambodia, Sri Lanka & Indonesia). Certifications such as Advanced Diploma, Bachelor and Master Degrees are also offered for various disciplines in design, business, science and technology such as visual communication, animation, multimedia, interior design, product design, jewellery design, biomedical, infocomm security and early childhood. Direct your questions to Raffles College.
Article Source: http://EzineArticles.com/expert/Donald_Pang/711999
Article Source: http://EzineArticles.com/7426266