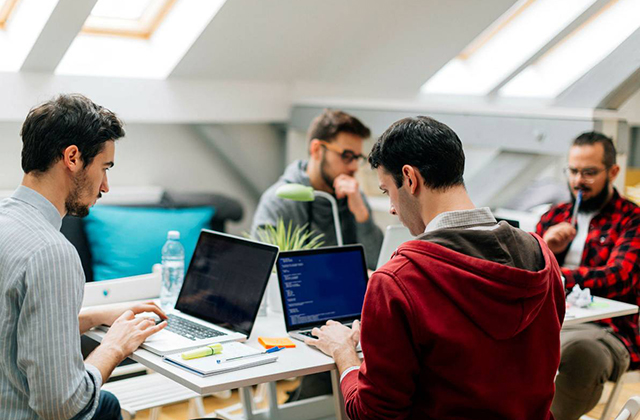 Portland State University, in partnership with Nike, unveiled a dramatic new look for PSU athletics, designed to modernize one of the state's top programs. If you want to design your own logo quickly, easily and no need of training, you can use onlinelogomaker or generators that available on the internet.
"We're launching a new identity, but it's a lot more than that," said PSU Athletic Director Mark Rountree. "It's a new era for the Portland State Vikings."
The new look is part of a changing culture inside PSU's athletics program. On the heels of one of the most successful seasons in school history, the program is retooling to become more connected to campus and the city, and to offer fans a more contemporary game experience, Rountree said.
Part of the change includes a new logo and Viking image.
Modeled on a Viking shield, the new logo symbolizes tradition and strength, with elements that call out PSU's urban heritage and indomitable spirit. Along with a re-stylized Viking head, the logos replace the former helmet design and will become the trademark brands for PSU athletics.
"We wanted to leverage the uniqueness of Portland, the campus and its students in our storytelling because there is a tremendous sense of pride at Portland State," Shaner said. "The visual identity reflects the spirit of Portland State and what it means to be a Viking."
PSU athletes, who got their first look at the new branding, had high praise for the logo, especially its emphasis on Portland State.
"We are creating a new culture, which starts with our new logo, new building, and our amazing student-athletes and staff," said CiCi West, of the women's basketball team. "We're proud to wear Portland State on our uniforms."
Head football coach Bruce Barnum said the design meshes with PSU's evolving sports mentality.
"It's bold. It's no nonsense," said Barnum, who was named 2015 National FCS Coach of the Year after his first season at the helm. "It says straight out that we are Portland State."
The initial release of the logo and branding came last Friday night at the annual Wine and Roses fund-raising dinner for Portland State Athletics. The full release to the general public comes today, in addition to an updated www.GoViks.com website.
The branding update of PSU Athletics is part of a larger makeover of the program. An extensive remodel of Portland State's Stott Center is under way. The new Viking Pavilion will include a 3,000-seat sports and events center as well as academic and office space. The Stott Community Field will be resurfaced this summer.
Portland State Athletics is hosting a Branding Launch Party in the Urban Plaza on Tuesday from noon to 2 p.m. PSU Athletics Director Mark Rountree, Head Football Coach Bruce Barnum and PSU athletes will be in attendance. All are invited to attend.
New Portland State logoed apparel is available at the PSU Bookstore on the Portland State campus and at the Nike Store in downtown Portland, 638 SW 5th Ave. Gear will be available soon at the shop link on GoViks.com.